Jörg Schnitger writer, director, producer
MOVIES
UNBROKEN TIES
2017 / Documentary / 95 Minutes / Schnitger Film / TRIARTE INTERNATIONAL
BACKROUND INFORMATION
Director Jörg Schnitger about the film:
The documentary "Unbroken Ties" tells the life of my father Jürgen Schnitger who has died in 1970 under mysterious circumstances. It is also my most intimate film. The death of my father was always a taboo topic in my family. But 40 years later I began, against all odds, with my own investigation.
I wanted to find out how and why my father has died at the age of 31 years, when I was just one year old. Finally I find my own answers, although the police investigation papers have been destroyed a long time ago.
The people who knew my father, bring him back to life for me and I get to know him at last by making this film.
Andrea Morricone gives my documentary a very special emotional and atmospheric touch by composing his amazing score. Andrea has deeply looked into my soul with his music.
At the end "Unbroken Ties" has an absolut positive message - ending – this is very important for me.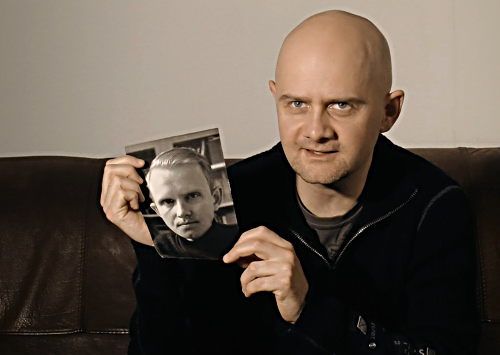 Director Jörg Schnitger with a photo of his father
The Making of:
The shooting of this film started January 2010. The last takes were made in 2016.
The documentary was completed in January 2017.
"Unbroken Ties" could be made only by the support of enthusiastic partners, as the producer Brigitte Drodtloff (Triarte International), co-producer Edmund Fota (absolute media GmbH) and Lukas Schuler (Ab-gedreht UG).
Its an "Independent- Production". This restriction has - on the other hand - led certainly to a maximum in creative freedom.
At the beginning of the shooting I was not sure, if I will ever show this film to anybody. This is the reason why I didnt ask for grants, or asked for support from TV-stations or distributors.
All rights by Schnitger Film.
We are now looking for Distributors and TV Stations.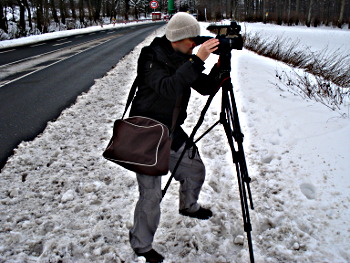 Shooting, Dortmund (Germany), October 2010.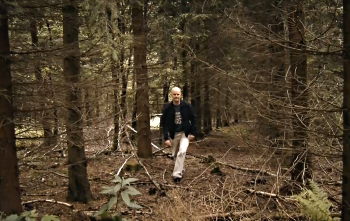 Jörg Schnitger on searching for clues in the forest