Jörg Schnitger writer, director, producer
MOVIES
LOS(GE)LASSEN
2021 / Dramedy / TRIARTE INTERNATIONAL and Schnitger Film
FILM MUSIC
Let it go" begins with an opera aria from "Madame Butterfly" / Act II "Un bel di vedremo" by Giacomo Puccini.
The music at the end is a lively and optimistic song in English, created espacially for the film: "Hey Ladies", which was sung bei Jenny Bowden. Tom Kelly, Adame Double and Anne Nikitin composed it, the lyrics were written byBrigitte Drodtloff and Anne Nikitin.
The actual soundtrack was composed, arranged and directed bei Anne Nikitin in collobaration with Tom Kelly.
On the one hand, this is very atmopheric, but on the other hand it also has emotional, catchy main motifs, that support and charge the quieter scenes. Individual instruments are assigned to the figures. For example, the flute charaterizes the pregnant Alina.
The Soundtrack was recordet at Air Edel Studios London, in March 2021, with original instruments. The artists were under the supervision of Anne Nikitin & Tom Kelly.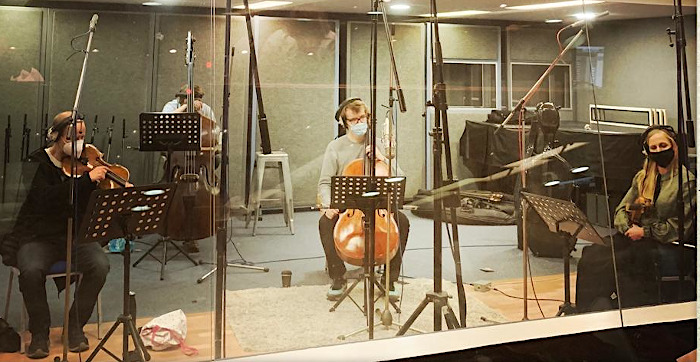 Sound recorded in Air Edel Studios in London, March 2021.
COMPOSER, CO-PRODUCER: ANNE NIKITIN
Anne Nikitin is an Ivor Novello and EMMY-nominated composer, best known for her work on Bart Layton's critically acclaimed heist movie AMERICAN ANIMALS and BAFTA-winning film THE IMPOSTER
She was named Classic FM 'Composer to Watch' and 'composer who should be on your radar' by Film4. Her latest project FATE: THE WINX SAGA, a young adult fantasy series created by Brian Young (The Vampire Diaries), was Netflix's #1 most watched show worldwide during its first weeks.
Other recent projects include LITTLE BIRDS, a six-part Sky Atlantic series; the fantasy movie FOUR KIDS AND IT; SOULMATES, an anthology series for AMC created by William Bridges; Agatha Christie's THE PALE HORSE, a series for BBC/Amazon Prime, nominated for a Music+Sound Award; LOST GIRLS, a Netflix movie; UNTOUCHABLE: THE RISE AND FALL OF HARVEY WEINSTEIN nominated for two Emmys; and STARDUST. Anne is a voting member of BAFTA, The Ivors, and The Academy of Motion Pictures.
CO-COMPOSER: TOM KELLY
is an orchestrator, conductor and composer.
Recent projects include orchestrations for COCA-COLA CHRISTMAS 2020, EXTINCTION: THE FACTS, FATE: THE WINX SAGA, LITTLE BIRDS, FOUR KIDS AND IT, THE PALE HORSE.
As a conductor, HAVE YOU HEARD GEORGE'S PODCAST (with the BBCCO) and TINA: THE TINA TURNER MUSICAL.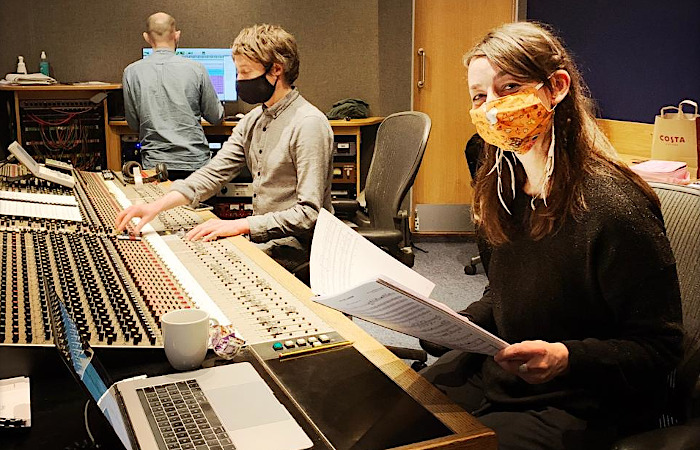 Sound recorded in Air Edel Studios in London, March 2021.
MUSIC STAFF:
Orchestrations by:
Flutes:
Violin 1:
Violin 2:
Viola
Cello:
Bass:
Guitars:
Recording Engineer:
Assistant Recording Engineer: